Whether you are interested in kayaking with sea otters and whales or fishing for
a giant halibut or salmon...
join us for a unique
Kodiak Island adventure YOU'LL NEVER FORGET!
Click on the Photos Below to View

Quartz Creek Lodge is located on Kodiak Island's west side, perched on five coastal acres of private land in the heart of the Kodiak National Wildlife Refuge.
The vast waters of Uganik Bay set the perfect stage for a remote Alaskan experience. We appeal to adventurous people who are inquisitive and seeking new experiences.
If you have the desire to step away from the busy-ness of life and experience a taste of nature in it's most natural form … a place where you can stand on a riverbank surrounded by lush vegetation and wildflowers while watching large schools salmon swim past, where silence is broken only by the call of an eagle, the blow of a whale or the breath you catch as you see your first brown bear … then this is the place for you.
Your hosts, David & Pam Pingree, have many years of experience and can assist you in planning your Kodiak adventure. Special requests? Just ask! Our specialty is sharing a way of life that is uniquely Alaskan.
We are fully permitted and licensed by the US Fish & Wildlife Service, State of Alaska, National Marine Fisheries Service, USCG and are EMT certified and insured for your safety and comfort.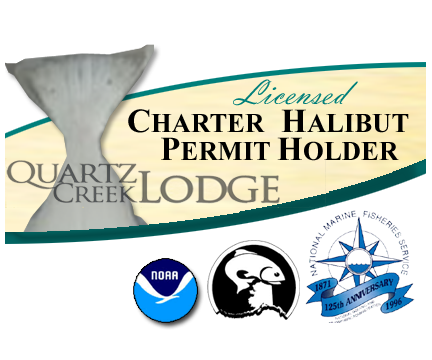 Browse our website for a glimpse of the Kodiak adventure waiting for you in Uganik Bay.