At Quartz Creek Lodge we share our home with the magnificent Kodiak Brown Bear, Foxes, Deer, Whales, Otters, Eagles, puffins and more!
Cruising through the waters of Uganik Bay always have your binoculars handy and your camera ready!
You may see deer eating seaweed on the beach, a bald eagle fishing for lunch, a fox hunting at low tide, a mother duck and her season's hatch out for a swim, puffins nestled in the rocks, sea otter with their pups, a whale spouting, a herd of sea lions on the rocks, that Kodiak brown bear you've dreamed of seeing... and much more.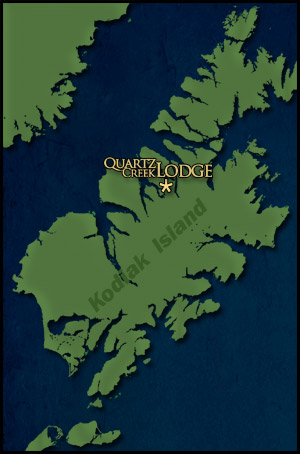 We are in a remote location in the heart of the Kodiak National Wildlife Refuge and have permits for viewing Kodiak brown bear in several prime locations.
click here to read more about our Beach Walks